Janelle Figueroa and her three children, Ka'liyah, Kevin and Nicolette, received the keys to their new home on Howard Street on February 3rd. The biggest crowd we have ever had came to join their celebration. Habitat families, staff, volunteers who built the home, and who work in the store, board members, and officials of the governments of New Smyrna, Edgewater and Oak Hill, including Mayor of NSB, Russ Owen, enjoyed the occasion out on the grass on the beautiful sunny afternoon.
.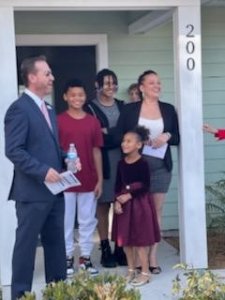 Executive Director, Mark Billings with the Figueroa family.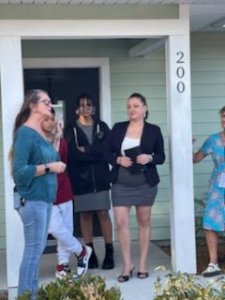 Store Manager, Tanya Webb, presents the keys  to Janelle.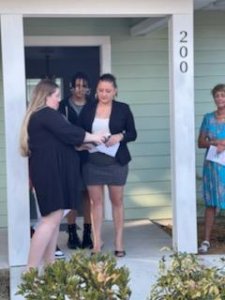 Family Services Coordinator, Brittany Rider, presents the bible.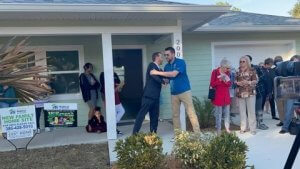 Mayor Russ Owen with Director Mark Billings.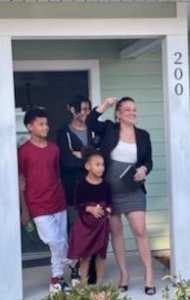 Janelle and the children with the keys to their new home!
Thank you to everyone who helped build this home, and especially to McKenna's who sponsored the house, and to the Garden Club who gave Janelle a donation to purchase yard equipment.
Our home dedications are a time of joy, as we celebrate hard work and success.
Please join us for the next one. All are welcome!
C.G.