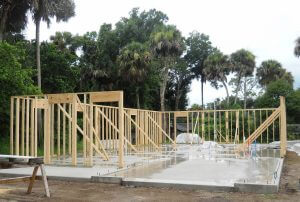 Frontline Insurance Team Builders enjoy the gorgeous new home site on Live Oak Street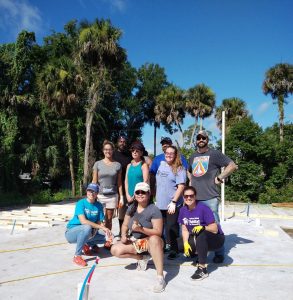 Frontline Insurance once again brought a wonderful team of volunteers, who took special time off work to help SEV Habitat build a home.
Frontline began volunteering with us early in 2017, and have built homes with us numerous times over the last four  years. They have attained some skill and experience, which they certainly put to good use on Friday July 30th!
The team, coordinated by Diana Tibor, have worked on several homes at our 21 home subdivision, Pinehurst, and on this day, commenced the frame of the Spivey family house, a 4 bedroom home on Live Oak Street, Edgewater.
The Spivey family, who have worked very hard and almost finished their sweat equity, are very excited to see the frame of their home going up!
The group worked very hard in the extreme heat and humidity, and much of the frame was completed.
Thank you for all your hard work,  Frontline, and please keep selecting us as your volunteer destination!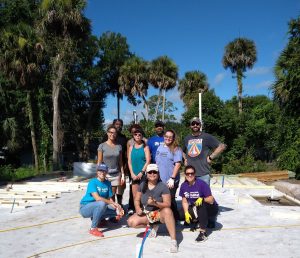 C.G