Ashley Melancon and her children Kaleb and Tristan were delighted to receive their keys and bible and finally be home after waiting so long.
On Friday, August 7th, a crowd of friends, family, Habitat staff ,volunteers and Habitat home owners welcomed the family to their new home at their dedication.
Reverend Beverley Richardson led the service.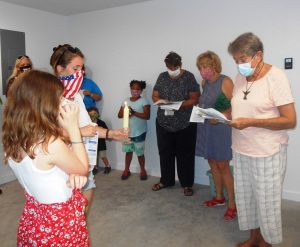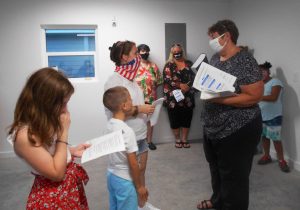 Rosemary Walker, Executive Director, hands the Habitat bible to Ashley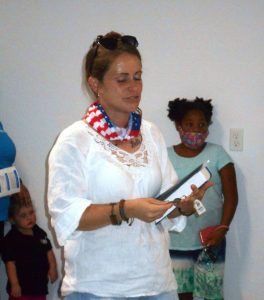 Ashley accepts the bible and gives a few words of thanks to the staff & volunteers who helped build her home.
 A joyful moment as Ray Allnutt, Construction Manager, hands the house keys to Ashley.
It has been a joy working with Ashley, who worked very hard to provide a home for her family. We wish them all a safe and very happy life in their beautiful new house located in the Pinehurst subdivision, Edgewater.