On 25th June, 2020, Antavis Ray proudly received his keys and bible, and surrounded by friends and family, as well as Habitat staff and volunteers, his house was dedicated. Antavis worked so hard and can now enjoy the fruits of his labor in his 2 bedroom home on Sheldon St, New Smyrna Beach.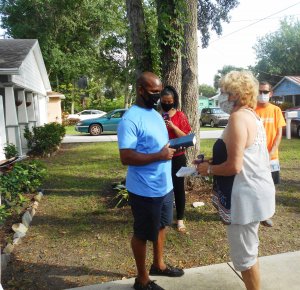 Volunteer Suzanne Jones gives the bible.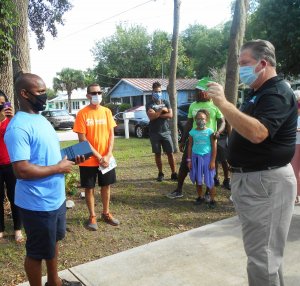 City of Edgewater Councilman, Gary Conroy, donates a Publix gift card.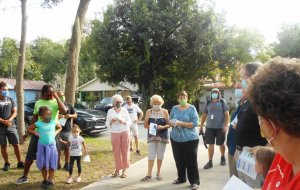 Executive Director Rosemary Walker (right) leads the dedication, with Chair of the board, Regis Sloan (far left).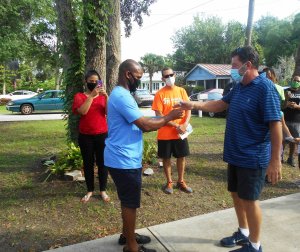 Construction Mgr, Ray Allnutt hands over the house keys.
Evangelist Detrae Jackson leads us in prayer.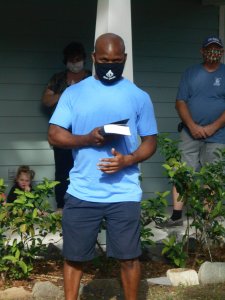 Home at last!
C.G.