Our beloved Jack Wellman, famous for his jokes, songs and daily prayers, and his hearty cries of "Break time!" every day at the build, passed away at the grand age of 86,  on September 15th, 2017.
He will forever be in our hearts, and missed at the construction site by many who worked with him over his 25 years of outstanding volunteer service with SEV Habitat.
Jack had a rich life which was filled with love and serving others. He was born in Indianapolis, served in the army and was a high school teacher. He came to New Smyrna in 1992. He was a very active member of the First Presbyterian Church, as well as a dedicated volunteer worker with Habitat.
Jack's wife of 54 years, Patti, passed in 2011.  They are survived by 3 sons, Mark, Michael, and Thomas, and 3 grandchildren.
The build won't be the same without you,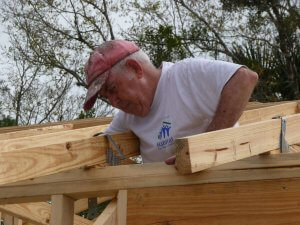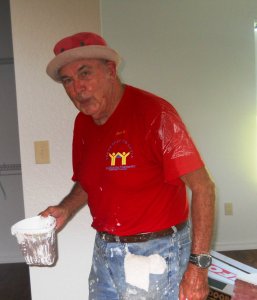 Jack, and we thank you for all you have done for so many Habitat families during many years of hard work.