Destiny Woods and her 3 children, Zanya, Keyzuan, and Nyla began the SEV Habitat home ownership program in October, 2019.
Destiny's goal is to provide a good life for her children, and make sure they live in a safe, comfortable home. They presently rent in government housing, where they have been for 2 years, and Destiny has a hard time making ends meet, as well as  wanting to be able to have something better for her family. She works full time in the refectory of the Volusia County Correctional Facility.  Welcome aboard, Destiny and the family!
l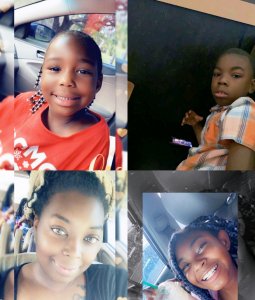 Kayzuan, top left ; Nyla, top right; Mom, Destiny, bottom left; Zanya, bottom right.