SEV Habitat would like to thank everyone who was involved in National  Women Build Week 2017 and made it a great success
A big THANK YOU to all our 99 volunteer women who came out from their busy lives and worked hard to build the Eastman house on 10, 12 and 13 May, despite the hot, relentless sun.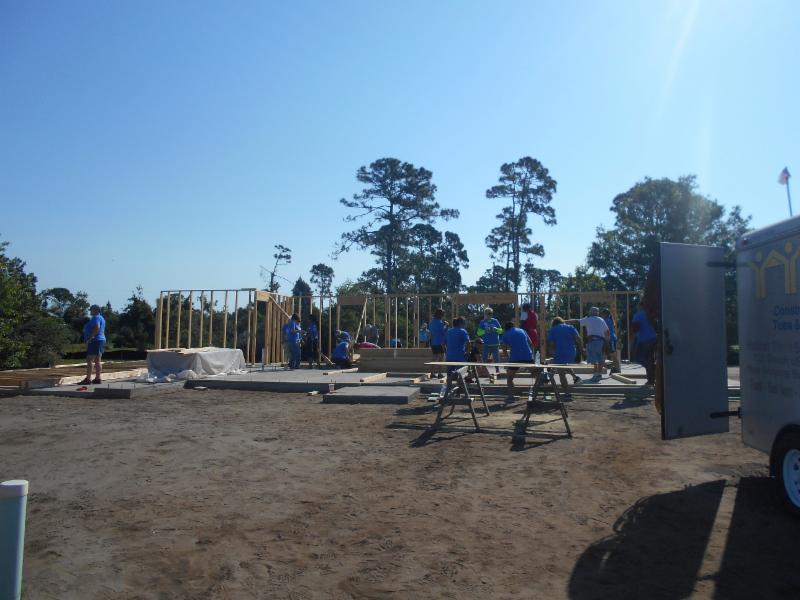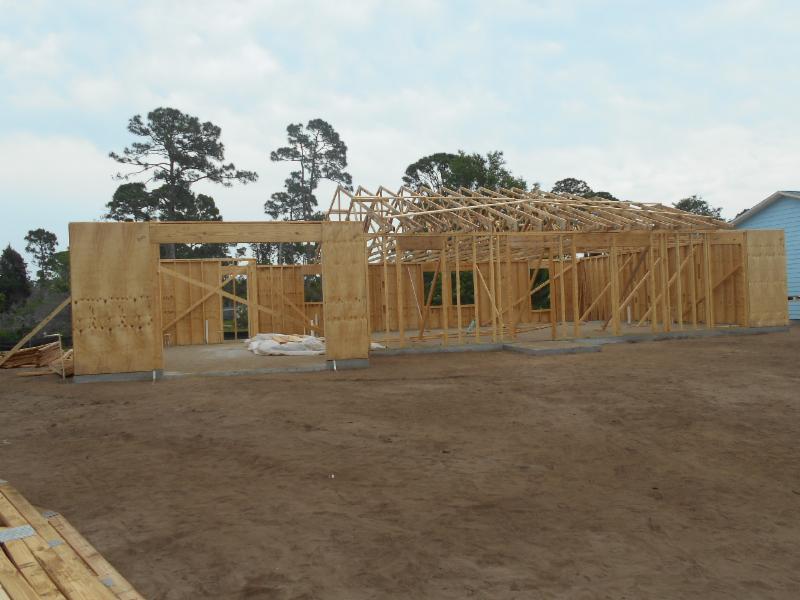 A HUGE THANK YOU to our Habitat volunteers and staff who helped instruct the ladies teams and organize the event.
Thank you to all who donated to the cause, helping fund the materials for this house, which will soon be the home of a family with small children.
Thank you for the support of Lowe's, our sponsors, whose manager and a team of 11 ladies joined the build on Saturday 13 May.
Thank you to Publix for donating the refreshments for this event.
Thanks especially to Ralph Bower, Doris Gallose, and Mary Barber who volunteered throughout the three days and four shifts. Their dedication, along with the help of other regular volunteers, was so appreciated by all the women who learned so much from your instruction.
Thank you to Gil Juarez, Jack Travis, Jack Wellman and Bob Hammond who also helped instruct the women builders.
We completed the frame at 23 Pine Brook and built several walls, hammered in a lot of hurricane straps and half of the roof. That's an amazing feat for a group of ladies of the community .
Photos coming soon.

See you in 2018 for an even bigger Women Build, thanks to your innovative ideas.
for more information:
Coralie Gilson
386-428-5010
coralie.gilson@yahoo.com