Watson Realty of New Smyrna Beach once again selected SEV Habitat for a morning of team building, bringing 14 realtors to work with us to help people of our community.
On Wednesday 15 Nov, the team helped frame a new home at 18 Pine Brook Drive, in the Pinehurst subdivision in Edgewater. This will be the home of the Bowen family who are excited to see their house going up in this beautiful, quiet area.
We depend on volunteers to build these homes and are grateful for help from groups, businesses, colleges and organizations  in our efforts to ensure everyone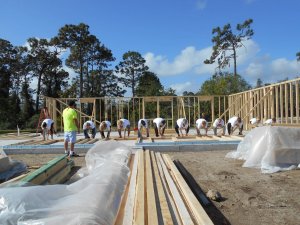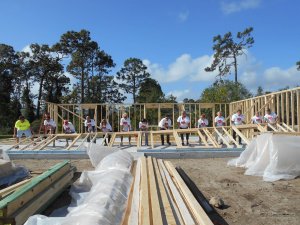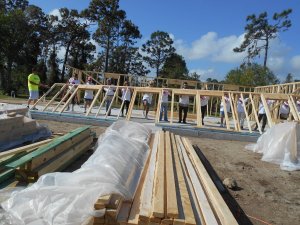 has a decent, affordable place to live.
Together we build communities and change lives for the better by building financial stability.
Please call Coralie at the Habit office if you would like to bring your team to build with us.
C.G.