Anthony and  Terrianne Tucci joined the Habitat home ownership program in June, 2020, and are working hard on their hours, so that their family can have a safe and affordable place to live. With their two children, Victoria, 9, and Christopher , 11,  they look forward to having room to grow and thrive.
Anthony works full time for a local landscaping company.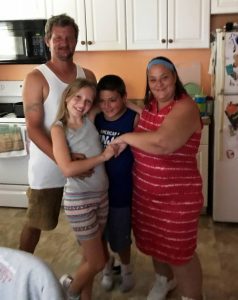 At present, the family are residing in government housing , as rentals in the area are too expensive for so many families in our area.
We welcome the Tucci family into the program!