The Chapman family joined the Habitat home ownership program in July, 2020.  Mom ,Cynthia, and her two children, Kendal, 12, and Aidan 11, live in an apartment, and long  to feel safe and secure, in a place of their own.
Cynthia ( Cindy) works full time for a primary care physician in Edgewater. She also has an adult son, Quraan who is in the Air Force and stationed in England, and stationed in RAF Mildenhall for 4 years.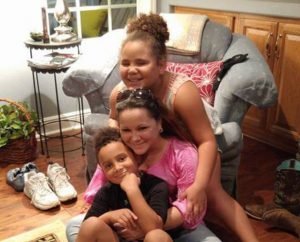 Cynthia, with Kendall and Aidan.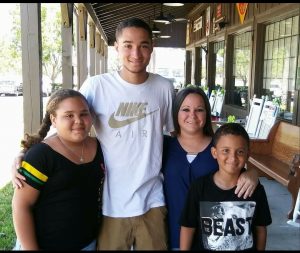 Quraan with Cynthia, right ,and Kendall and Aidan. He will not reside in the Habitat house.