Spruce Creek High School has formed a Habitat Chapter, where teens help local Habitats with any projects they can do. The team visited SEV Habitat for the first time on Saturday 4th November , and  they worked at the Re-Store. Several of the group did a great job landscaping the green area in front of the store, and in the parking islands, weeding and mulching. The rest of the group painted the huge south wall of the building, including the trim in Habitat colors, blue and green.
The store now looks really inviting to customers, and is clean and tidy outside,  thanks to their hard work.
The team worked all morning in the hot sun, bringing their energy and enthusiasm and a desire to work hard for Habitat. They even designed a T shirt to wear when working with us.
Thank you,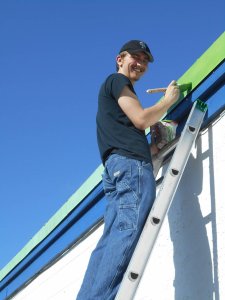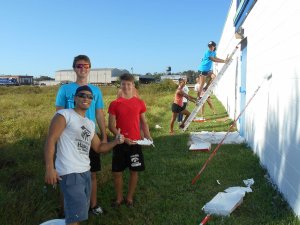 SCHS Habitat Chapter. Hope this is the beginning of a long partnership with SEVHFH.
C.G.