Store and Donation Center
Our ReStore is located on 722 S. Dixie Fwy, NSB, 32168
Tel: (386) 428-5010 | Hours: Tue-Sat, 9-5
Habitat for Humanity ReStores are nonprofit donation centers and home improvement stores that sell new and gently used clothes, shoes, furniture, appliances, book, toys, jewelry, accessories, home furnishings and accessories, building materials and more to the public at a fraction of the retail price.
Due to Coronavirus, our donation drop off hours may change on a daily basis. Please call or check at the store marquee for the latest information.
SE Volusia Habitat for Humanity assists other missions in their causes to help the community.
Here are some of the local charities to whom we provide our excess & unsaleable inventory through our RE STORE COMMUNITY MISSION ASSISTANCE PROGRAM:
Humane Society & Edgewater Animal Shelter (bedding, towels).
HUM (clothing, bedding).
STAR (clothing).
God's Bathhouse (toiletries, clothing, undies, towels).
Community hot lunch (sleeping mats, bedding for homeless).
Pelican Piecemakers (fabric to sew many different charitable items).
Gifts of Love (food bank).
Little Theater (props, costumes).
Lion's Club (eyeglasses for those in need).
Free clothing for those in need (vouchers).
Fabric to make tote bags for victims of hurricanes, and for our homeless.
Brown's Bookstore (books-proceeds are in aid of veterans).
Small and newly opened small business restaurants (coffee cups).
Tipton's, BJ's, and other flower stores (vases).
Chiles Academy(polo shirts).
Old clocks- repaired by a volunteer who returns them to Habitat to be sold.
Broken and unsaleable picture frames (veteran burial flag display cases).
VHS tapes to a daycare which gives a donation in return.
Habitat for Humanity
Address: 722 S. Dixie Fwy
New Smyrna Beach,FL 32168
Tel: (386) 428-5010
Hours: Tue-Sat, 9-5
Closed Sunday & Monday
Donate
Call our store
Shop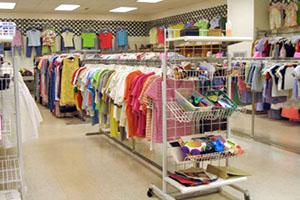 Call our store
Volunteer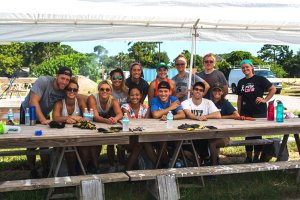 Call to sign up