The dedication of the Price family took place on the evening of Friday 9th October, 2020. A thrilled Tammy accepted her keys to the house and a Habitat bible, accompanied by her children, Oliver and Danielle.
A crowd of Habitat families, staff, volunteers and board members attended, and the blessing and prayers were given by Reverend Beverly Richardson.
The house is in the Pinehurst subdivision in Edgewater, on Pine Brook Drive.
This is the 138th family housed by SEV Habitat.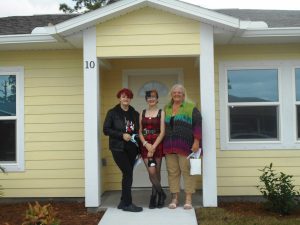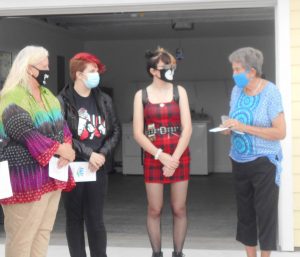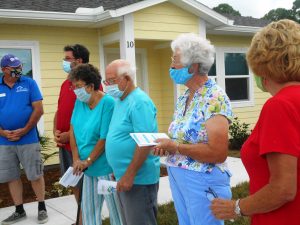 Rev. Richardson blesses the family                      Staff & volunteers
The family receive their keys from Ray Allnutt, Construction Mgr.