On Friday 18th January, 2019, Frontline Insurance again brought a group to build the future home of the Crum family.
Frontline have been bringing volunteer teams since 2017, and always enjoy a morning at the build. On this
day, they began the work on the new build at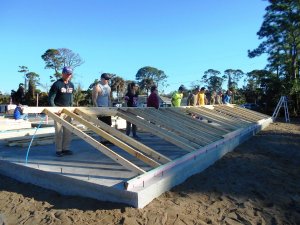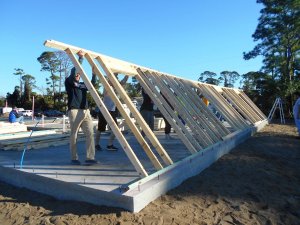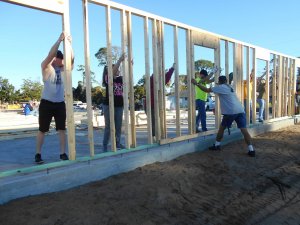 134, Canal Road, and put up two walls.
We thank them for their continued hard work and hope they will be back again soon.