The dedication of a 5 bedroom home to the Farmer family occurred on Feb. 20th, 2019. The house is situated on Canal Road, in the  Pinehurst subdivision. This happy occasion was attended by a crowd of Habitat staff, volunteers and friends and family of the Farmers'.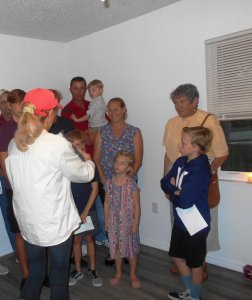 Kaye Walker, Habitat board member,  presents bible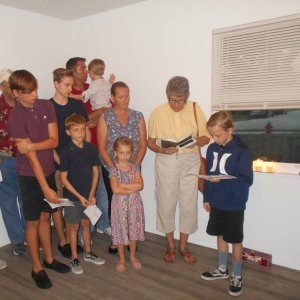 The service by Rev. Beverly Richardson was most touching,  with beautiful candles, and she blessed each room with the family.
We wish them every happiness and comfort in their new home, and know they will have many years of happiness , and now can relax a bit after so many months of hard work.
( Pic: Harrison Farmer, 12, reads a lesson with Rev. Richardson.)