Habitat's Thrift Shop
WE APPRECIATE YOUR DONATIONS
Donate to Habitat for Humanity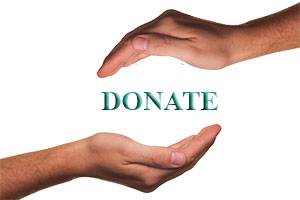 Donate to SEV Habitat for Humanity
Donate Clothes at our ReStore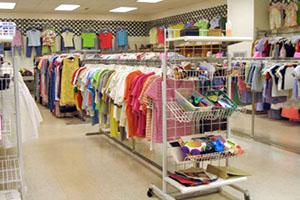 Call us to arrange a Donation Pickup
(386) 428-5010
Your donations are welcome and needed.
Your donations make our ReStore great!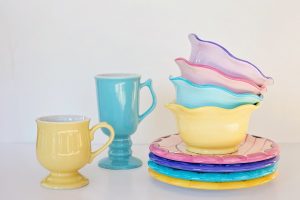 Our donation guidelines are strict. Appliances must be complete and in 100% working order. Dishwashers must be less than 5 years old, and all other appliances less than 15. Furniture and other items must be in good shape, and in useable sizes. For upholstered furniture, there should be no rips and it should be reasonably clean. Dressers, etc. should have drawers in working condition. Pipe must be at least 5′ in length. Plywood and sheet-rock must be at least 1/2 sheets; lumber in full lengths, carpet unstained — and no shag carpet.
Clothing and linens should be clean and in-season. Household appliances, dishes, knick knacks, etc. should not be broken and should also be clean and re-saleable.
Your contributions are welcome and needed. Pickup of items is available, and every donation helps toward providing adequate housing to those in need.
Connector.

Appliances

We accept dishwashers less than 5 years old, clean and in 100% working order. All other appliances 15 years old or less, must be clean and in 100% working order with no missing parts. We will test them when they are brought in and if they do not work, will not accept them. Please include owners manuals if you have them, as they add value to your donation.

Connector.

Books, Dishes, Pots & Pans and Knick Knacks

We accept all miscellaneous household items that are in good condition. Sets of dishes and pots and pans are appreciated. Please clean before donating!

Connector.

Cabinets

We will take cabinets in complete units. They must have doors, shelving, display racks, etc.

Connector.

Clothing

We accept clothing that is clean, in good repair, and in-season.

Connector.

Doors

We accept doors if they are in GOOD condition only. They must not have holes, cracks, rot, etc.

Connector.

Electrical

We accept electrical parts, wire, plugs, plates and the hardware associated with electrical wiring.

Connector.

Fans

We accept fans if they are complete and in working condition only.

Connector.

Flooring Material

We DO NOT accept shag carpet, but will accept carpeting if it DOES NOT have stains or worn areas. We will accept vinyl flooring, but NO SCRAPS, PLEASE!! We will accept any amounts of tile.

Connector.

Furniture

We accept all household furniture that is clean and not broken.

Connector.

Hardware

We accept hardware for doors, cabinets, etc. Almost all types if it's not rusty.

Connector.

Household Appliances

We accept small household appliances that are clean and in working condition.

Connector.

Lighting

We accept all light fixtures in working condition. No ballasts with pcb's.

Connector.

Linens

We accept bedding, pillows, towels, tablecloths, etc. All must be clean and not torn.

Connector.

Lumber • Plywood • Sheetrock • Trim

We accept full and1/2 sheets of plywood. We accept full lengths of lumber. We will accept trim in smaller pieces, but not less than 4 feet long. Please, no rot or nails sticking out of lumber.

Connector.

Mirror • Glass

Mirror and glass is accepted if certain conditions apply. Please call prior to donating these items.

Connector.

Paint • Wall Coverings

We will take full containers of latex paint purchased from a paint store! NO LEFTOVERS! We cannot take toxic, hazardous substances, (i.e. pesticides, powders, paint thinners, or other chemicals). Wallpaper is taken in full-unopened rolls.

Connector.

Pipe • Pvc • Metal • Copper

We accept 4′ and over of any type of pipe, and all supplies and fittings.

Connector.

Plumbing • Tubs • Sinks • Showers • Commodes

We accept tubs, sinks and vanities if they are in good condition and clean. We accept commodes only if they are in working condition and are the low flush (1.6 gallon) type. They must be very clean!! We will not take a dirty commode under any circumstance.

Connector.

Roofing Material • Gutters • Canales

We accept all types of roofing material such as rolled roofing material, tar, metal roofing, bundles of new shingles. We also accept roofing gutter/canale materials that are in full pieces and are not rusty, bent up or damaged.

Connector.

Tools

We accept all hand and power tools in working condition.

Connector.

Windows • Screens

We accept DOUBLE PANE windows of all types if the glass is intact. Most windows will show use, even if they are newer. If they are casement type, we appreciate having the hardware and cranks.