SEV Habitat had a great turn out of volunteers and staff for our Fall McKennas' Night fundraiser on Monday 29th October, 2018.  We had the best bake sale yet, and a very successful raffle basket.
Volunteers Robin Vinay and Hope Christensen  manned the table throughout the event, as well as each creating an assortment of baked items and beautiful dessert. They had spent two days preparing this wondrous selection. We had so many baked goods this time that we had a few left to sell at the store the following morning. We cannot thank them enough for their dedicated efforts and talent. They are amazing.
Many, many thanks to all who baked for this event. The table made over $500, thanks to your generosity.
We also thank McKenna's for allowing us this fundraiser twice a year, when 10% of every check goes to SEV Habitat. McKenna's also sponsor a house each year, and provide gift certificates for our events.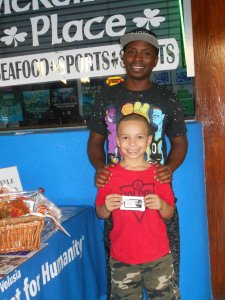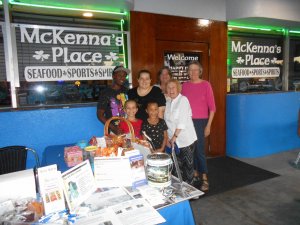 New volunteers Trish Ridgeway and Jack and Linda McGrath also helped at the table and door, along with two of our partner families, including Monica and Anthony Booth, their son Brayden and daughter, Aniayah. They greeted at the door, sold raffle tickets, and mom and daughter sold desserts in the dining room.  Our newest future home owner, Ashley Melanocon, also helped during the first part of the event.
A heart-felt THANK YOU to everyone who took part in the fundraiser, whether it was to bake, work or have dinner- we all raised funds to buy building materials so that families in our community can live in affordable, safe & decent homes.
Every cake matters!
Together, we are building communities and changing lives.
Pic 1: The Booth family, Robin, Trish and Hope.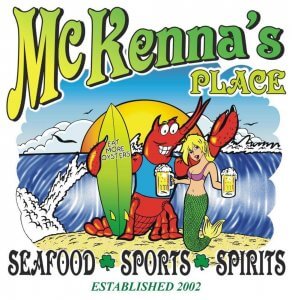 Pic 2: Anthony booth and son Brayden
JOIN US ON MON. APRIL 1st, 2019 for a cookie extravaganza for Habitat at McKenna's